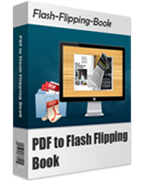 Free
For Windows 7, Vista, XP

Flipping Book Themes of Cloud Style
Flash Player 10.0+
Page flipping book templates of Cloud
The new templates of nature set templates are coming out today – Cloud Style. With applying different style templates would easily make your flipping book or page flipping magazine more fresh and interested. Especially, nature set of flipping book templates are very popular for people, as the natural beauty would totally catch their eyes and minds. The changeable sky with different cloud would make people feel the changes of page flipping e-publications. Do you know people like to pay attention to changeable things nowadays? Make your flipping book, company brochure, booklet, magazine to be changeable in few seconds from here.
More knowledge about designing flip book templates settings, you can see our Product FAQs.
Free Download flash flipping book maker: PDF to Flash Flipping Book
Screen Shots of Impressive Style Templates
Introduction of PDF to Flash Flipping Book
PDF to Flash Flipping Book is powerful flipbook creator to make fantastic flipping book from static PDF file. With the help of PDF to Flash Flipping Book, you can make an interactive flip book in few minutes and public it with flexibility. Moreover, PDF to flash flipping book would help you to convert PDF to flipping boook with flipping page. No matter flip pages with realistic page turning effect, or inserted background image and even embedded beautiful background music, all these fantastic features in the wonderful eBooks will let readers experience differently and excitedly. In addition, turn your publication into an efficient marketing tool. Link your publication to your Google Analytics account to monitor its popularity. This tool will help you to build a more effective strategy for dealing with your clients and business partners.