FREE
For Windows 7, Vista, XP

Txt To Flash Flipping Book
Easy tool to make flash flipping book quickly
Make flash flipping book from txt file in few minutes ;
Various output types of flash flipping book: html, app, zip, exe ;
Burn flash flipping book to CD
Mobile version of flash flipping book can be read on iphone, ipad, Android mobile devices
Want to convert PDF to amazing flash flipping book ? Come to

check here

right now!
Download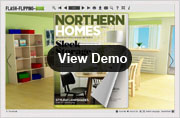 Flash Player 10.0+
Txt to flash flipping book is a completely free page flip software to enable you make flash flipping book from txt file. Easily import txt file and fast speed to convert txt file to flash flipping book would totally save your precious time. In addition, you can enjoy reading txt file in different way – flash flipping book. Flash flipping book has stunning page flipping effect, paper book-look appearance and flexible control buttons to read txt file with convenience. For example, you can enable control buttons to read flash flipping book with full screen, thumbnail, background music and so on. The most important thing is that you can even read flash flipping book on iphone, ipad or Android mobile devices. As with the help of txt to flash flipping book tool, you can make mobile version of flash flipping book which can be read on iphone, ipad and Android mobile devices.
Basic Features
1. Four output types: HTML, ZIP, EXE, APP
2. Two backgrounds: outer background and inner background
3. Enable print button to print flash flipping book with ease
4. Zoom in or zoom out
5. Add book title or book logo to the flash flipping book
6. Download: set download URL to make readers download flash flipping book easily and fast
7. Customize top/ bottom/ left/ right Margin of flash flipping book
8. Various formats of flash flipping book (HTML, ZIP, EXE, Mobile version)
HTML is a format which can make you upload your flipping book to the Internet;
ZIP is a format which allow you share the flipping book with your friends by email;
EXE is single output format which allow flipping book reading separately;
Mobile version is for you to read flipping book on iPhone, iPad and Android devices
9. Set control buttons on the bottom or on the top of flash flipping book interface
10. Overall Search: search in flipping book
11. Add home page URL to home button of flash flipping book
12. Convert txt file to flipping book with impressive book-like appearance
13. Security setting : Set a password to prevent disallowed accessing
14. Turning page from left to right or right to left
15. Enable social share button and share button to make flash flipping book can be shared
Would like to convert PDF to flash flipping book, see: PDF to Flash Flipping Book
Introduction of PDF to Flash Flipping Book
PDF to Flash Flipping Book is powerful flipbook creator to make fantastic flipping book from static PDF file. With the help of PDF to Flash Flipping Book, you can make an interactive flip book in few minutes and public it with flexibility. Moreover, PDF to flash flipping book would help you to convert PDF to flipping boook with flipping page. No matter flip pages with realistic page turning effect, or inserted background image and even embedded beautiful background music, all these fantastic features in the wonderful eBooks will let readers experience differently and excitedly. In addition, turn your publication into an efficient marketing tool. Link your publication to your Google Analytics account to monitor its popularity. This tool will help you to build a more effective strategy for dealing with your clients and business partners.