Switch language of flipping book?
Hi, I would like to customize my online flipping book flash window with default Arabic language. My online digital book is Arabic language, but the language on flash window of flipping book is English. So how can I make Arabic language to be the default language of my digital flip book? When I convert my Arabic PDF to flip book, English is the default language of flip book flash window.
When you customize the template settings of flip book, you can define the language setting. Find the Language option on template settings list, then click "

" to add new or edit a language for the flash flipping book.
On the languages list, you can edit Arabic language firstly. Then choose the Arabic language to be the language of flash flipping book.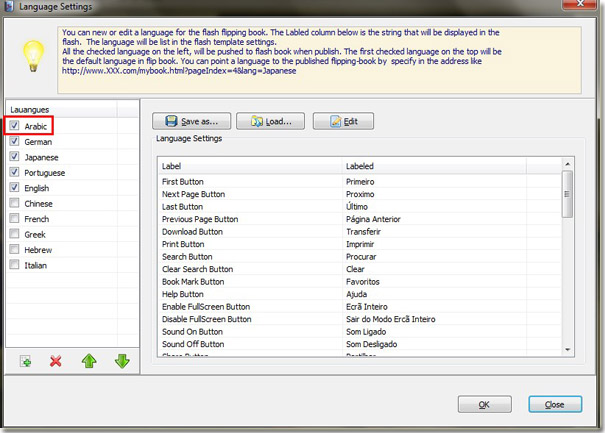 And please kindly note that the first checked language on the top will be the default language in flip book. So if you have several languages to switch on flip book, you should make the Arabic language on the top of languages list.
Lastly click ok to save.