Make flash flipping book to be searchable?
Hey I have downloaded your PDF to flash flipping book for a try, that's an amazing tool for me to make flash flipping book in few minutes. I get to know various features of flash flipping book maker from your website, especially I can search overall the flipping book. The problem is that I can't search on my flipping book with the trial version of flash flipping book maker, is the limit of trial version or?
Hey, there are three possibilities for you can't search on flipping book:
One: You might forget to click "Enable search" when you import PDF to flipping book.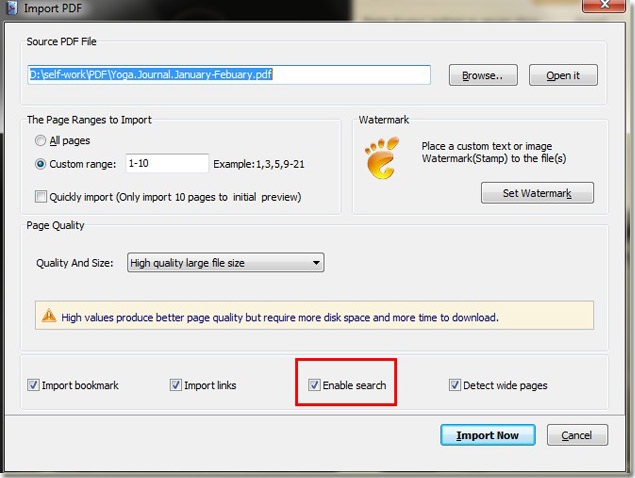 Two: The number of your search characters is less than your least search characters. For this case, you can easily to fix it by customizing "Least search characters" of search setting option. You can set the least number of search characters as you want.
There: The characters are in the graphic, till now, our program would not support graphic search. Please kindly note this point when you make flash flipping book from PDF..