How to use help button of flipping book?
Hey, there are really a lot of functions of flipping book maker. I have designed many kinds of flip book, digital magazine, flash magazine, company brochure and so on. It's a very nice page flipping book creator. There is one function button I don't know what I can use it for? That's help button. In default, it would show the usage of flipping book windows icons. What else can I use it for?
You can insert help content file image or swf into flipping book. The help content file you can write some information about flip book, or some problems which readers would encounter, or you can even write your personal information. Anyway, you can add anything you like. But please kindly note that the help button should be "Show". If not, readers can't find the help button on the flipping book window.
When readers click help icon on the flipping book window, they can see the help content file with ease.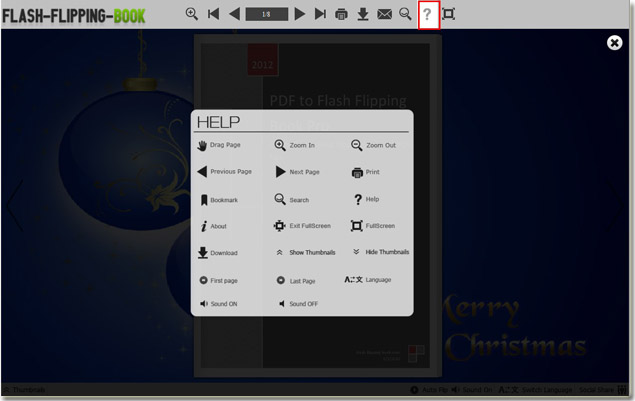 Enjoy your time to build flip book with flipping book maker.