Details about Classical and Float templates of flipping book?
When I design the flipping book, which template should I use? I don't know which one is the most suitable one, the most important thing is that I want to see the effect of different templates for flipping book, but it would cost me a lot of time. So can you tell more details about Classical and Float templates of designing flipping book?
There are four kinds of template for you to design flipping book till now: Classical, Float, Spread and Neat templates. Today we would tell details about Classical and Float templates of flipping book.
Classical template: This kind of template for flipping book would enables you to show your page flipping book in unadorned style which you can even use to show your flipping book without the bottom toolbar. Then all of the attention will be focused on your flip book content. Of course, you can insert a proper background image to deep the impression of your audience too. In addition, you can show home button with adding home page URL on the flipping book.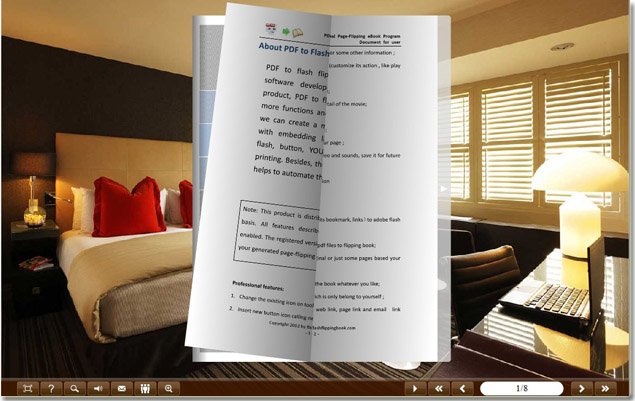 Float template: The float template of flipping book would be the most flexible template to help you carry out many functionalities on your created page flipping book, such as define book title, book logo, two backgrounds (outer and inner), toolbar position and so on. Moreover, you can use this kind of template to present your flip book on the right side and insert an inner background image with ads added on the left side.In addition, you can even set the tool bar buttons on the top or bottom.