Top 5 PowerPoint Alternatives for Inspiring Online Presentations
As we all know, PowerPoint has been used to create succinct slide-to-slide presentations for many years. However, nowadays it has met great challenges from its peers with the development of technology. Many modern presentation makers have appeared in presentation world, which are committed to deliver awesome animated presentations as well. Here I would like to introduce 5 excellent PowerPoint alternatives to make your own inspiring online presentations. Let's check out together and find the most appropriate one for your next presentation.
Focusky – Free HTML5 Presentation Software
Focusky proves the best PowerPoint alternative to deliver your digital presentations with great zooming, panning and rotating transition effects, which will give an amazing 3D visual shock to all your audiences. In addition, it is really easy for you to create HTML5 animated presentations with rich media contents, diverse animation effects, intelligent interaction effects and the more. You are able to read all your HTML5 presentations on different mobile devices in a seamless, quick and smooth way. In the meanwhile, once you upload your digital presentations online, you can share them via social media or email, so that your presentations can reach more and more potential audiences in the world.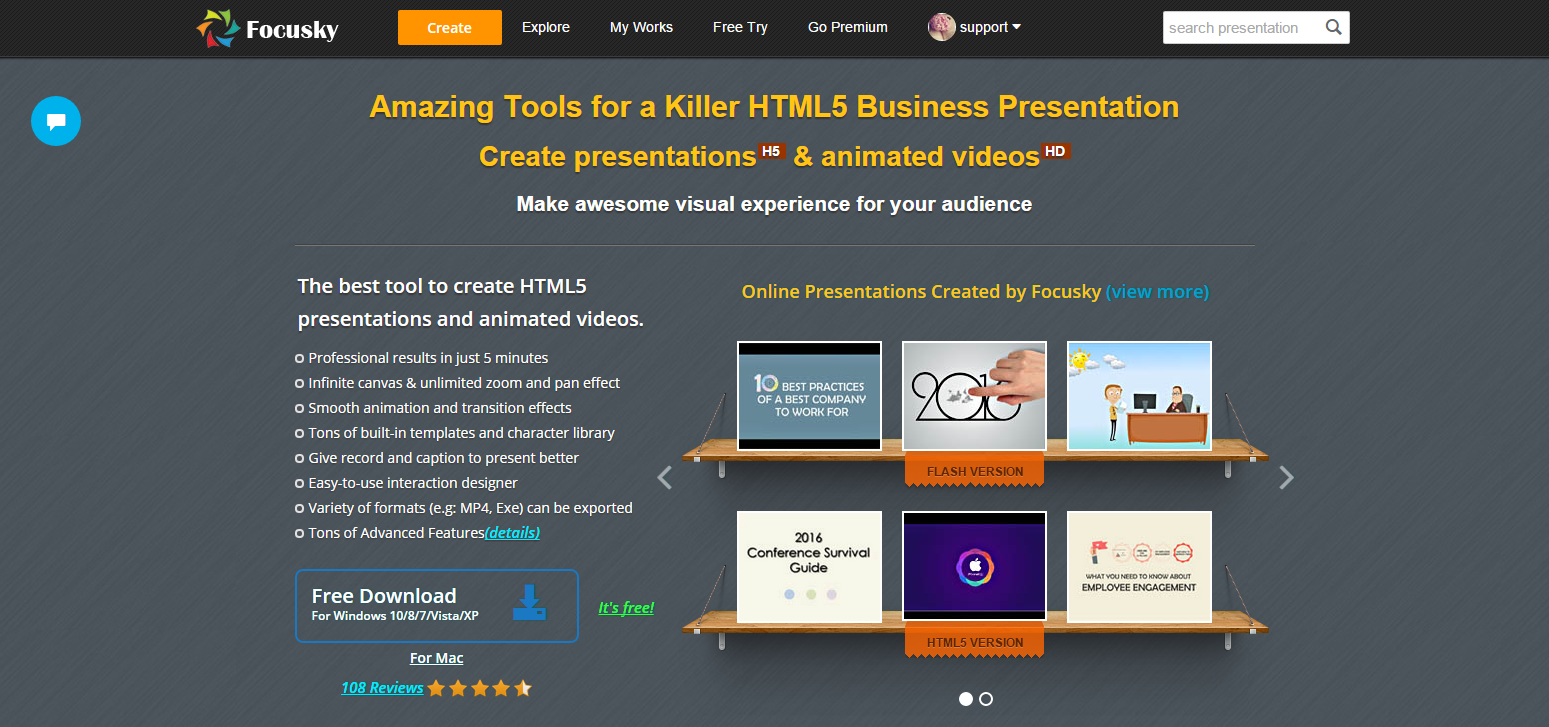 Haiku Deck – Online Presentation software
Haiku Deck is an amazing presentation tool to create your own presentations on the web, iPad or iPhone. When you upload your presentations online, you are able to easily embedded them into your own website and thus bring more traffic to your website to some extent. In the meanwhile, it also supports you to export your presentation into KeyNote and PowerPoint formats as well. It can be used to create different types of amazing presentations, such as the report presentation, culture course presentation, recipe presentation, real estate marketing presentation and the more.
SlideDog – Free Multimedia Presentation Software
As free multimedia presentation software, SlideDog allows you to combine nearly all your PowerPoint presentations, PDF files, Prezi presentations and video clips into multimedia digital presentations. You are able to captivate your audiences with interactive polls and in the meanwhile get feedback from your audiences. You can handle this software in seconds even if you are without any programming knowledge.
Google Slide – Free Slide Presentation Maker
Google Slide can help you to create inspiring, impactful and beautiful slide presentations in a matter of minutes. In the meanwhile, it also enables you to collaborate with your team members to finish your own stylish presentations together. Tons of pre-designed templates make it easy for you to express your ideas and shine your presentations.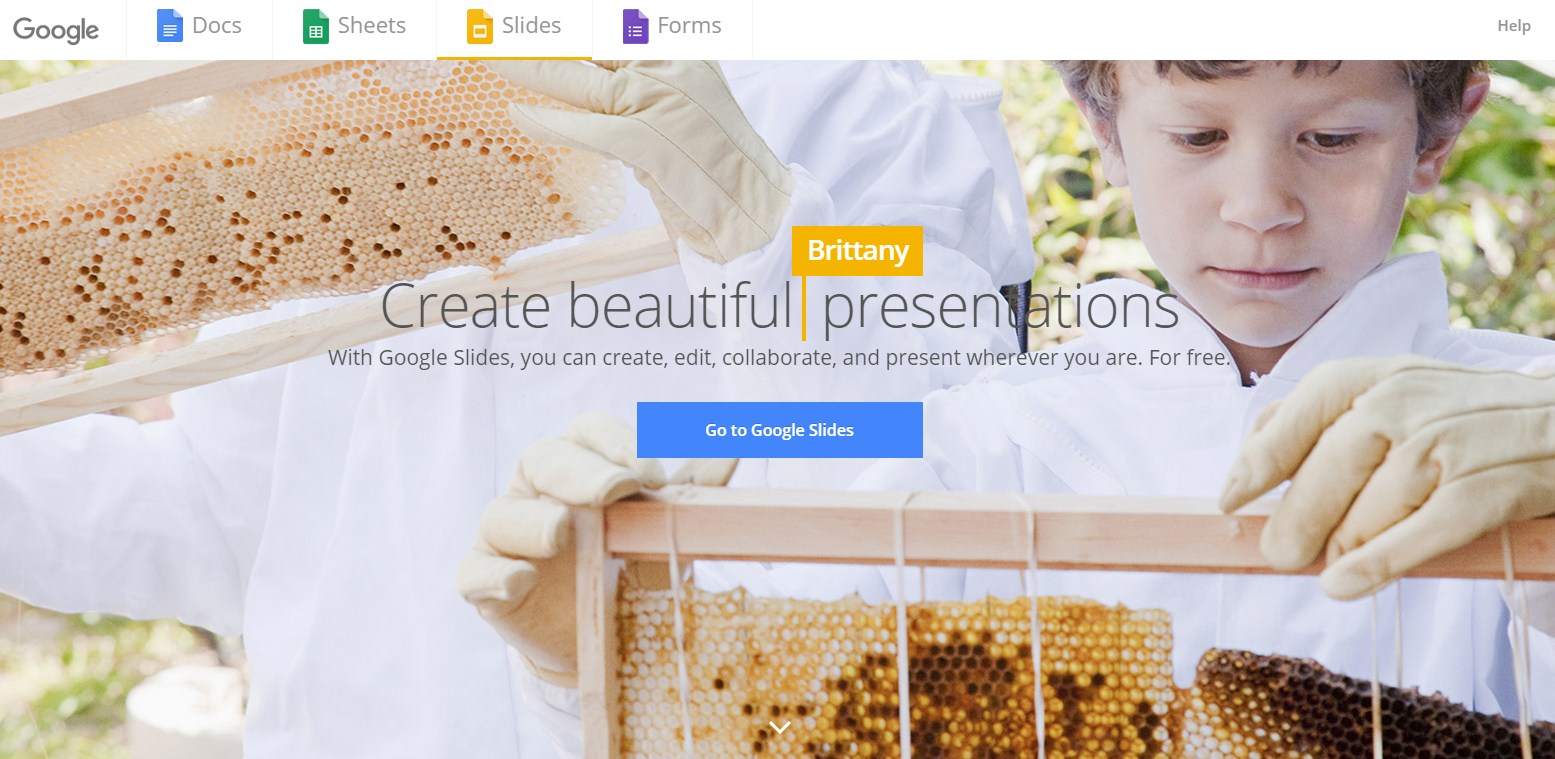 Canva – Free Online Presentation Maker
Canva helps users to design engaging and attractive presentations online for free. You can tell your presentation ideas simply by choosing the perfect images, fonts, colors and the more. In the meanwhile, you are able to get designing inspirations from built-in stunning presentation ideas. It is easier for you to brand your business or organizations by adding your logo in your digital presentations.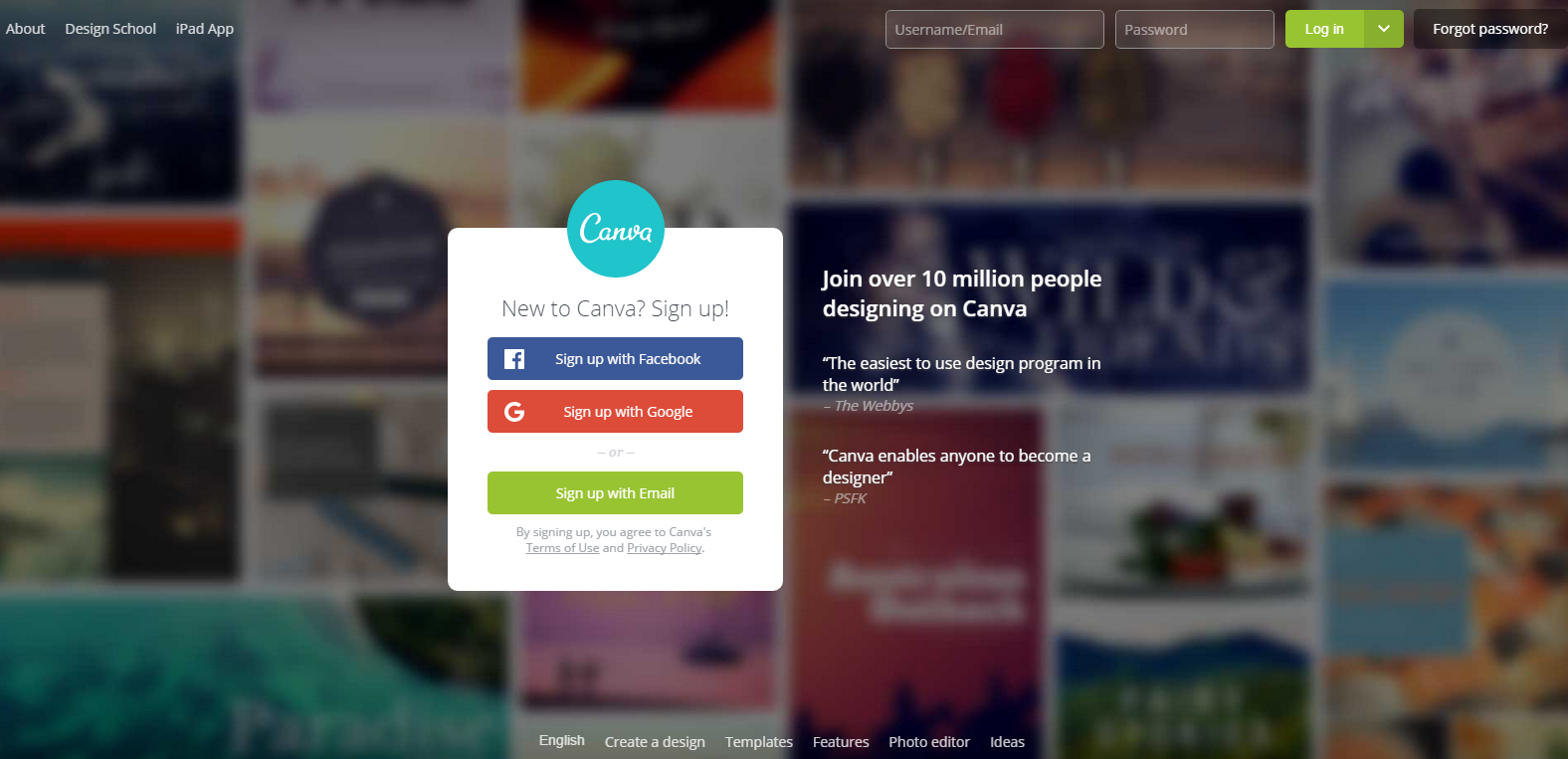 In conclusion, we can't deny that PowerPoint is the standard to make professional digital linear presentations, but here I would like to provide another 5 choices for you to make your own stunning presentations. I recommend you to try at Focusky, which will greatly amaze your audiences with its non-linear presentations.