Easily Keep Summer Holiday Photos as Photo Album by Image to Flash Flipping Book
Date: September 25, 2012
The long summer holiday has finished and it's time for us to work or study hard. No matter what you do, you might have thousands of photos when you went for holiday. You might be trouble in organizing them well in different period, if so, why not keep these photos as digital photo album easily by Image to Flash Flipping Book?
Image to Flash Flipping Book is an easy photo album maker to convert images to page flipping photo album in few minutes without any special graphics skills. The amazing thing is that you can even insert a special music as background music to record your unique summer holiday.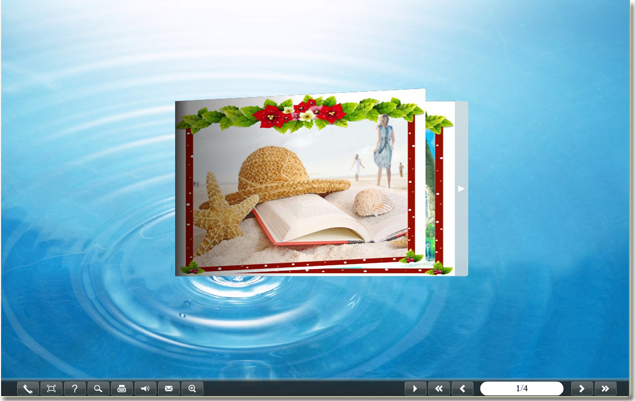 Once you download the Image to Flash Flipping Book and program it, you can click "Add image" to add photos. By the way you can also simply decorate the photos with frame, define the page layout of photo album and customize the photos as you like. Secondly, click "Publish to FlippingBook" to generate photos as page flipping album style.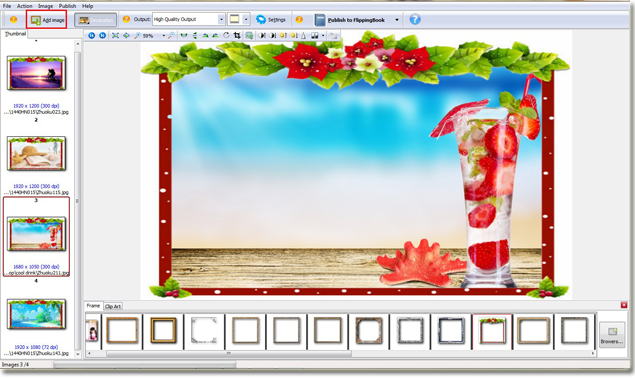 Thirdly, design template settings to make photo album more fantastic and unique with selecting template, change background image, add background music, make hardcover of photo album and even make photo album to flip automatically etc. Lastly, to output digital photo album with clicking "Convert to Flipping Book". What's more, you can also make CD version and mobile version of flash page flip photo album by this easy photo album maker. The mobile version of digital photo album can be viewed on iPhone, iPad, Android mobile devices.
With Image to Flash Flipping Book, you can organize photos well with ease and even enjoy viewing photos in page flipping photo album style. In addition, besides summer holiday photos, you can also convert your favorite super stars photos, animals images and other any photos to photo album by Image to Flash Flipping Book.
Free Download: Image to Flash Flipping Book
Convert PDF to Flash Flipping Book : PDF to Flash Flipping Book